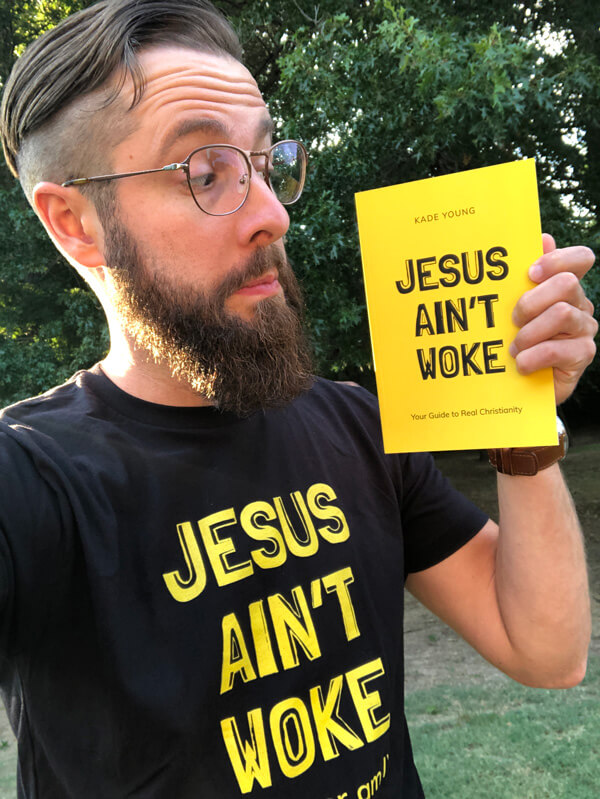 Critical Race Theory, abortion, LGBTQ… If it's controversial, the woke church sides with culture in hopes of attracting the masses. But Jesus Ain't Woke, and Christians shouldn't be either.
Get the confirmation you need to steer clear of wokeness in this thrilling 30-minute read.
"I read your book on the plane traveling to a conference. Well done, Kade. I applaud you. Thank you for stepping out and obeying the voice of God."
Gene Bailey, FlashPoint
genebailey.com
The woke church is a counterfeit. It has great influence but no power. It attracts crowds of spectators but produces no followers of Jesus. It puts on a great performance, but everyone goes home to life as usual.
But what if the woke church woke up?
That's exactly what is going to happen. And the revival that breaks out is going to be unlike anything that's ever been seen.
The "woke" ideology is nothing more than empty human thinking. So let me refer you to the words of the Apostle Paul:
Don't let anyone capture you with empty philosophies and high-sounding nonsense that come from human thinking and from the spiritual powers of this world, rather than from Christ. (Col 2:8 NLT)
This book is your guide out of the woke church and into Jesus' church.
"Kade has written a concise and power-packed book dealing with a topic most are afraid to confront. In his book "Jesus Ain't Woke", he delivers a very transparent, honest, and Biblical approach to a deceptive "trend" happening in today's culture and the local church.
I believe the truths contained in this book will help you to walk in a great level of understanding and freedom. This is a must read for everyone… especially church leaders!"
Pastor Jay Hoskins
LifeRevolution.Church
Bonus Resource
Filled with the Holy Spirit
A free online course to guide you in your relationship with the Holy Spirit.